Welcome to Energy Link Triathlon Coaching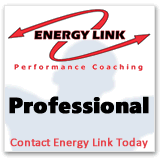 Energy Link Coaching was created by 4 times Australian Ironman Champion and Performance Triathlon Coach Bruce Thomas along with his wife, Christina, also a former Australian Ironman Champion and Performance Triathlon Coach. 
Bruce & Christina have over 20 years elite racing experience in Domestic and International competition and have been successfully coaching and running Training Camps under the Energy Link umbrella for 20 years. They have 3 children and know what it takes to be successful in your professional life, while keeping your family running smoothly and to be out there achieving your personal athletic goals.
Bruce and Chris have the privilege of collaborating with highly experienced athletes and Performance Triathlon coaches Lew Hartley and Owain Matthews. Working along side these professional coaches strengthens our coaching program and service and provides diversity along with a huge bank of experience and knowledge.
Energy Link's training philosophy is simple. We believe that to be successful it takes hard work and commitment and you need to take advantage of your strengths and work hard on your weaknesses. Performance improvement comes from training consistency, training smart and enjoying what you do.
We provide our team individual coaching programs and a service that is honest, effective, realistic and enjoyable. We pride ourselves on building great coaching relationships with every member of our team. 
We welcome to opportunity to discuss how our team of coaches can coach and support you to realise your potential! Please complete the contact form, call or email anytime with your enquiry.
Happy Training,
Bruce, Chris, Lew and Waino.