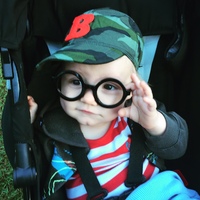 Hi Team Energy Link!
We hope this coaching update finds you feeling fit and racing and training really well.  2016 is off to a great start with some really positive results being achieved all round. Well done and thank you to Coaches Lew and Waino who have been working really hard with their team of athletes to help them all realise their potential in this sport. Both coaches are also in pursuit of their own individual goals and dreams with Lew training and racing his way to KONA and Waino is on fire and preparing really well for Port 70.3 while also taking on Daddy Day-care duties with baby Ethan. We are so inspired by you both!
We are sending Ron Wilson our very best wishes for a speedy recovery after suffering from an eye infection. Ron was training for IM New Zealand and got a sore eye. When it did not improve and he became quite ill the doctors transferred him to the Sydney Eye Hospital (from his home near Port Macquarie) The doctors worked tirelessly at the hospital in an effort to save the eye that had become infected as a result of swimming with contacts. Ron was receiving drops in the eye around the clock and, when the eye did not respond, he had to have injections of antibiotics into the eye under anesthetic. After a number of these procedures, the eye started to improve and the latest news is that Ron may be discharged early next week so that he can fly over to NZ to support Beryl in her assault on the IM. 
Best of luck to the fabulous team heading to race NZ Ironman this weekend! Go Beryl, Nikki and Richard! We are also wishing Joey Sprange all the best for a great race the the Tweed Enduro and to those heading to race in Wollongong … Go Coach Waino, Bel, Duglad, Lauren, Sally, Nicola , Alex,  Mimi, Kelly and Derek! Chase those PB's everyone with no limits!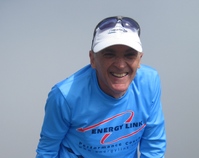 Kent Lipman riding for a cure!
Long time Energy Link family member and very good friend Kent Lipman has signed up to the 2016 Signature Tour where he will ride from Brisbane to Sydney over 10 days and help raise money for the Tour De Cure. The tour will see the team of 120 Riders, 40 Stage Riders (formerly known as Guest Riders) and 40 Support Crew retrace our inaugural route from Brisbane to Sydney, adding a twist to take in some wonderful Tour de Cure communities along the way. The team will travel 1,520kms over 10 days, enjoying the majestic coastline and wonderful Northern Tablelands region. We will engage over 5,000 kids in our 'BE FIT, BE HEALTHY, BE HAPPY' message and raise funds for cancer research, support and prevention projects. Along the way we will donate $10,000 in each community we visit to fund a local cancer project.
If you would like support Kent as he makes a difference to so many people, please visit his fundraising page https://www.tourdecure.com.au/pages/tours/signature-tour-2016/profile/6383bea6662241aacb41c47fbc850e7e
Energy link AT session + group training  + Port Mac Ironman prep  - come and train together !
* Please note changes:  Saturday will be running at Terry Hills and Sunday will be your own group rides as we now need to be at State athletics.
Sat 19th March 2016. Saturday will be a brick session at Terry Hills around 7am start and an open water session sat afternoon at Balmoral at 2:145pm.
Port Macquarie training 9th & 10th April:  
Saturday 9th, Sunday 10th April 2016: Coaches Waino, Bruce, Chris and family will be heading up to Port Macquarie for some training over the IRONMAN and 70.3 course . Please let us know if you are interested in coming along. All welcome …. could also be a great training weekend away even if you are not racing port!
Winter training camp in sunny Mooloolaba anyone!!
July 2nd to July 9th 2016. We have some great interest in regards to a Mooloolaba training camp and below are some more details. We have successfully run many training camps in Sunny QLD in the past and the perfect spot to break up the winter training with some sunshine, open water swims and beautiful hinterland cycling. Coaches will focus on individual technique at this camp and for those racing 70.3 worlds it will be the perfect opportunity to train and prepare on the course.
Accommodation: can be arranged at Beachcomber on the spit. This place is perfect as it is absolute beach front with a lovely boardwalk to cross and you have your toes in the sand. It is was convenient walk to shop and cafes and a short ride to the local outdoor 50m pool. There are 2 & 3 bedroom units - Families can book directly and we can help arrange group units to spit costs amongst singles/twin shares or if you organise you own group then that will work perfectly. Units are $1100-1400 for the week depending on how many rooms and room. If splitting the costs amongst rooms it will be around $500 for accommodation costs.
This is the trickiest part of arranging the camp as we need to hold/ book accommodation asap to secure for camp. If we leave this too late, we will miss out. Of course, you may like to arrange your own accommodation elsewhere and this is fine.
Meals: We can look into the option of providing some evening meals or you may decide to eat out or arrange your own. Fees for meals will be a per person fee if the group decides to have full or part catering.
Training program / coaching for the week: A camp program will be devised and Energy Link Coaches will be running and available for all sessions throughout the week. The smaller numbers that this camp provides means that we are able to work closely with individual goals. There will also be coaching support and vehicles where needed. A coaching fee will be charged for the week and will include pool hire and daily coached training sessions & events.
Jindabyne Training camp 2016:  For those who have not experienced an Energy Link Training Camp, here is a little look into our 2016 Jindy Training Camp - enjoy the video:  https://youtu.be/BMYhGNtuPcE
Welcome to the team:  Nicola Hutchinson has recently moved to Sydney from QLD and racing Wollongong with the aim of qualifying for the ITU World Championships in Mexico and Nicola will also be preparing for a great race in Noosa where she finished 2nd in her AG last year. Welcome to Bobby Smale who has been a long time member of the Energy Link family and is currently on a program as he trains for Port Macquarie Ironman. Bob recently race in Husky and came 2nd in his AG all while riding Bruce "old clunker" of a bike as his was stolen from the garage a week prior!  A big welcome to Alex Wynn who's lovely partner bought him the gift of an 8 week plan and program in preparation for his best race in Wollongong this weekend! We have no doubt that it will be a great result for Alex after all the hard work he has put in.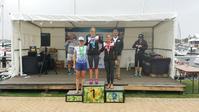 Energy Link athlete results: Congratulations everyone on the great racing and results. We love getting race pics and results so please remember to send them anytime!
WA Olympic Distance Championships:
Prue Butler                        3rd 25-29 in 2:16:56        20:40:90/ 1:10:11/ 42:43:57
                                                                                                           
Geelong 70.3:
Paul Shelbourne:             15th in AG in 4:39:32          31:58/ 3:32:44/ 1:29:42
Del Madge:                     9th in AG in 5:27:12            1:36/ 2:50:34/ 1:59:03
Lew Hartley:                    5:58:26                               32:02/ 2:54:58/ 2:24:56
                                                                                                           
Cole Classic and Sun run: 
ally Broom: 2km swim 34:57 and 10km run 58:23
Alex Wynne: 2km swim 34:04
Duncan Tebb: 5km swim 1:40:46
Warwick Schneller: 10km run 48:12
Husky Sprint: 
Owain Matthews:        1st AG in 1:02:50                          13:12/ 30:19/ 16:54
Jack McPhee:              4th AG in 1:06:01                        11:35/ 32:56/1 9:19
Joe Sprange"               9th in AG in 1:10:11                        15:00/ 32:05/20:07
Andrea Pember:           9th AG in 1:22:07                                    13:22/ 39:20 /26:25
Bel Fong:                      11th AG in 1:22:06                        16:05 /39:22/ 24:07
Victoria Symes:            11th AG in 1:46:20                        19:13/ 45:07/ 37:18
Husky Long Course:
Cam Dinnie:                         28:06 / 2:08 / (Cam was not able to run due to a calf injury and had to borrow Waino's bike to race as his was stolen Friday night. Well done Cam!)
Derek Mulhearn:          18th OPEN in 4:11:55                        30:56/ 2:18:27/ 1:18:55
Eamonn Joyce:            11th AG in 4:29:07                        33:36/ 2:27:17/ 1:34:18
Ben Browne:                16th AG in 4:37:09                        35:38/ 2:23:36/ 1:34:51
Chris Hislop:               14th AG in 4:41:04                        35:16/ 2:29:37/ 1:33:04
Keiran Ramsay:           31st AG in 4:48:43                        39:18/ 2:26:53/ 1:38:11
Jono Gormley:             42 AG in 4:57:04                                    36:08/ 2:38:00/ 1:37:59
Kelly Atkin:                  7th AG in 5:17: 39                        46:33/ 2:42:42/ 1:44:26
Bobby Smale:               3rd AG in 5:19:39                        38:50/ 2:43:35/ 1:52:02
(racing on Bruce's old bike as his was stolen the week prior! Well done Bobby!)
Glen McPhee:               11th AG in 5:41:23                        31:20/ 2:44:21/ 2:20:38
Ali O'Toole:                 19th AG in 5:43:58                        39:27/ 2:57:15/ 2:02:02
Dean Wilson:               4th AG in 5:49: 17                        39:10/ 2:56:40/ 2:08:07
Melissa Coles:             25th AG in 5:56:28                        36:53/ 3:04:32/ 2:09:41
Ingrid McPhee:            5th AG in 5:57:47                        39:30/ 3:12:16/ 2:00:09
Emily McPhee:             1st AG in 6:09:36                        43:37/ 3:04:14/ 2:16:57                       
Upcoming racing form the Energy Link gang!
March 6th Tweed Enduro:                          Joe Sprange
March 6th NZ Ironman:                              Beryl Wilson, Richard Walker, Nikki Deery
March 6th Wollongong OD:                        Coach Waino, Bel, Duglad, Lauren, Sally, Nicola , Alex, Mimi, Kelly and Derek.
March 12th Sprint series#3 Canberra         Frank Pearce
March 13th Scody 3 Peaks:                        Paul Burgess
March 19th Karri Valley long course           Tom Beckerling, Prue Butler
April 10th Ironman South Africa:                Coach Lew 
April 10th Challenge Batemans Bay:           Cam Dinnie.
3rd April Club Champs:                              Coaches Waino and lew, Andrew Thurlow, David Fell, Steffi Breidenbach, Derek Mulhearn, Ben Browne, Kelly Atkin, Mimi,  Emily  McPhee, Yuri Saturin
10th April Canberra Marathon                    Duncan Tebb
April 24th  Penrith sprint                             Frank Pearce
Nowra OD 24th April:                                  Dugald S, Steffi Breidenbach
1st May Ironman port:                                 Joey S, Bobby Smale, Duncan Tebb, Ron & Beryl Wilson, Turia Pitt, Eamon Joyce
1st MayPort 70.3                                         Owain Matthews, Jonathan Gormley
1st may Busso 70.3:                                    Kieran R, Sarah J, Tom Berkerling, Prue Butler, Justin Martin.           
May 5th Northface 100:                               Nikki Deery           
22nd May Port Stephens OD:                       David Fell, Steffi Breidenbach, Bel Fong, Chris McLiver
June 4th Hawaii 70.3                                   Victoria Symes
12th June IM Cairns:                                    Paul Burgess, Paul Shelbourne
Cairns 70.3:                                                 Coach Lew, Julia cook, Dean Wilson, Steffi Breidenbach, Lauren Bourke and Derek Mulhearn
Challenge Roth 17th July:                            Steve Croft, Chris McLiver
Byron Bay Triathlon:                                    Ali O'Toole
70.3 World Champs 4th SeP:                       Coach Waino, Derek Mulhearn, Cam Dinnie, Andrea Pember
ITU World OD Champs 18th Sep:                 Nicola Hutchinson, Frank Pearce, Lauren Bourke (if selected)
Ironman World Champs KONA:                    Coach Lew Hartley
Noosa Triathlon 30th Oct:                            Nicola Hutchinson
Hills duathlon Series:                                   Bel Fong, Dugald Spenceley, Karen Tallis, Glen, Jack and Em McPhee.
BTC events:                                                  Bel Fong, Victoria Symes, Pip Livingstone, Derek Mulheran
Happy Training everyone!
Bruce, Chris, Lew and Waino,