Hi Team,
There has been plenty going on with the season well upon us. Huge congratulations to Ironman legend Beryl Wilson on her Ironman World Championships result. Beryl's preparation was tough this year due to having a bug in her system that really knocked her around. It was another tough day of racing in Kona with the famously windy bike leg and a hot run! Congratulations Beryl … you are amazing!
For those heading up to Port Macquarie 70.3 or to the Yarrawonga multisport festival this weekend, we hope you feel strong and race well!
To everyone racing - We really love to get your race snapshots and to here about your race so please don't forget to send them through anytime!
Team Results:
World Ironman Triathlon Championships: Beryl Wilson S:1:19, B: 7:57, R: 5:02 = 14:32
ITU World Long distance Championships: Congratulations to Victoria Symes who finished 10th in her age group in a time of 10:51:45. Apparently the bike course was out of this world - even for the professionals. Well-done Victoria!
Sunny Coast: Well done to the super woman who raced well in the Sunny Coast 70.3. Alexia Ford 6th in 4:55 and Del Madge (below picture) 4th in 5:17.
Energy Link athletes upcoming events:
19th October: Port Macquarie 70.3:  Alexia Ford, Adam Wilson, Nicholas OSullivan, Derek Mulhearn, Marie Lambrechts.
19th October - Yarrawonga OD:  Stephen Durant and Murray Robertson.
2nd November - Noosa Triathlon:  Del Madge, Bill Halmerick, Joey Sprange, Rachel Hadfield.
9th November - Forster Challenge: Coach Waino, Coach Lew, Victoria Symes, Adam Wilson, Ben Browne, Kelly Atkin, Alexia Ford, Deano Wilson, Mike Gleeson, James Nickless.
30th November - Western Sydney 70.3: Adam Wilson, Johnson Yuen, Bill Halmerick, Jack McPhee, Steve Edwards, Marie Lambrechts, Mike Gleeson.
7th December - Ironman Western Australia: Coach Waino, Petar Peric, Victoria Symes, Alexia Ford, Del Madge, and Nicholas O'Sullivan.
14th December - Taupo HIM: Jan Smeaton.
11th January - Tauranga HIM: Jan Smeaton.
22nd February - Tokyo Marathon: Nico Roth.
23rd February – Huskisson weekend: Coach Lew Hartley, Lew Hartley (team), Steve Edwards. Diane Bell, Ben Browne, Kelly Atkin, Derek Mulhearn, Deano Wilson, Di Bell, Mike Gleeson.
22nd March - Ironman Melbourne: Del Madge, Steve Edwards, Brad Spencer, Rommel Faro, Kent Lipman (Team - bike), Nathan Emanuel (team swim) Andrew Grover and Marie Lambrechts.
Kurnell Series: Nigel Playle, Jack and Emily McPhee.
2nd May 2015 - Busselton 70.3: Mike Gleeson.
3rd May 2015 – Port Macquarie Ironman: Coach Lew Hartley, Ben Browne, Kelly Atkin, Derek Mulhearn, Jack McPhee, Emily McPhee, Deano Wilson, David Stewart.
30th May 2015 – Kona 70.3: Di Bell.
Jindabyne Training Camp:
Would you like to spend a week training with Energy Link Coaches and athletes? We have  just a few places left at our Summer training camp in Jindabyne: 
Wake up each day at altitude with a new challenge! You will ride and run through the beautiful snowy mountains, attend swim squad and lake swim sessions and work on technique and strength endurance at triathlon specific training sessions. This summer training camp is a great place to improve your training base and will offer an invaluable week of training with professional and experienced coaching staff. You will challenge yourself physically and mentally and you will enjoy the experience that is our guarantee!
Let us know if you are interested. More details can be found at: http://www.energylink.com.au/training-camps/index.shtml
Western Sydney 70.3 ride over course: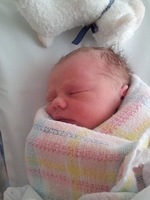 Sunday 2nd November - Energy Link Coaches will be taking a ride out to and around the Western Sydney 70.3 course on Sunday morning 26th October. Let Bruce know via reply email if you are racing (and if not racing) and keen to meet for a ride. 
T1/T2 transition work:  
25th October at Centennial Park with BTC Saturday brick sessions. Work on perfecting your transitions and learn how to save valuable minutes with Coach Bruce.  Talk to Bruce or Chris for more info.
Congratulations: 
Paul Shelbourne and family on the birth of gorgeous little Holly Martha Shelbourne. Sending you our very best wishes for many happy moments together!
Clothing order Pre-Christmas: 
We will be putting in a final order for 2014 towards the end of this month. If you would like to order any training or race gear including suits, two piece race suits, nicks, jerseys, run tops, hats, vests etc please email Chris for more details: 
Articles of interest:
The AIS is looking for runners who would like to take part in a research project on the role of genetics in exercised-induced injuries. The study aims to identify genetic variations that contribute to increased risk of, or protection from tendon and bone injures sustained through participation in physical activity. By completing the online survey you will go into a draw to win one of 50 x $50 2XU vouchers. Details can be found at http://www.ausport.gov.au/ais/sssm/sport_medicine/current_research_injury_study
The High Fat Diet for Runners
http://www.outsideonline.com/fitness/nutrition/Is-Fat-Making-a-Comeback-with-Endurance-Fiends.html
Acute tear of the facia cruris at the attachment to the achillies tendon: a new diagnosis: http://bjsm.bmj.com/content/early/2014/09/08/bjsports-2013-093273.full
Nutritional triggers to adaptation and performance: http://www.nrcresearchpress.com/doi/full/10.1139/apnm-2014-0217#.VDNlzimSyI1
Barefoot or cushioned: the great running shoe controversy
http://www.abc.net.au/radionational/programs/bodysphere/barefoot-or-cushioned-the-great-running-shoe-controversy/5780186
Have a fantastic weekend and happy Training,
Bruce, Chris, Lew and Waino.
Energy Link Coaching
"realise your potential"
Bruce mobile: 0412 090 165
Chris mobile: 0412 438 095